At Cortina Productions, our interns play a critical role in our productivity and culture. In the past, we have been fortunate to work with talented, hard-working interns with a great sense of humor– and this year is no different.
Production Team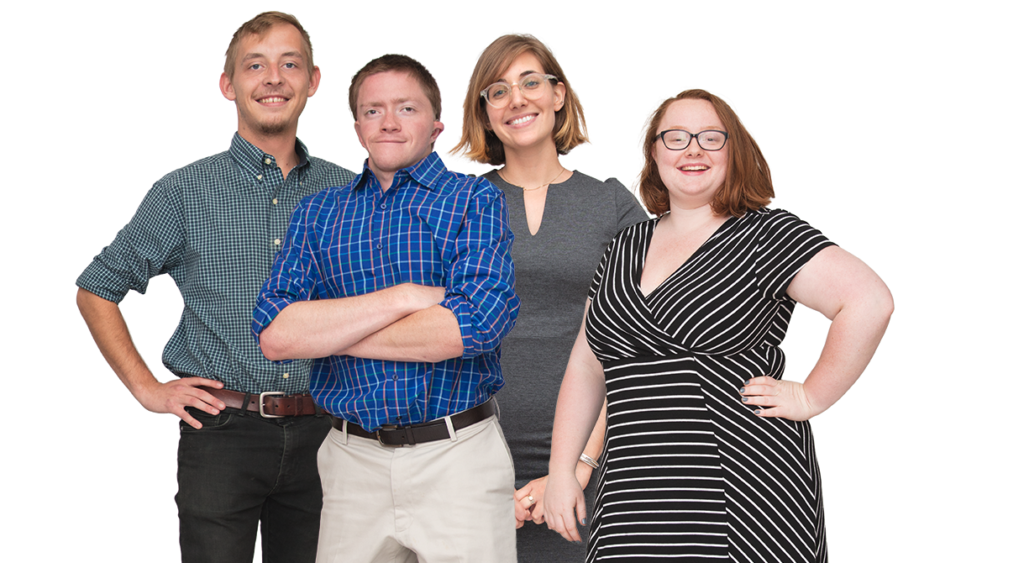 Our production interns assist the Production Team in creating content for clients. From research to copy editing, production interns tackle tasks that are crucial to each project's development.
---
Traynham Larson – Production Intern 
Guilford College (2014) – B.A. History, Comparative Religion Studies
Why Cortina?
I first learned about Cortina's work at the UNC Basketball Museum in my hometown of Chapel Hill, North Carolina.  I then started researching Cortina, and was deeply inspired by the wide range and incredible reputations of their clientele. I have always loved museums, and Cortina's commitment to ensuring the relevance of the museum experience in the 21st Century has only fueled that passion.  
What do you want to learn?
I am excited to learn about the museum exhibit production process in its entirety.  There are many technical skills that I hope to develop, and I am thrilled at the opportunity to become well-versed in the vast array of content that Cortina produces.
---
Jake McGrath – Production Intern
Virginia Commonwealth University – B.S. Psychology
Why Cortina?
I had been aware of Cortina's projects for a long time. I was very interested in learning how to put together all the different aspects of an exhibit or film. This was always a field that I saw myself working in and when I finally had the time and opportunity, I decided to take my shot here at Cortina Productions.
What do you want to learn?
I have always been interested in film and interactive production. I would like to gain a basic understanding of most technical aspects regarding filming, editing, graphic design, programming, etc.
---
Rony Kahana – Production Intern
Carnegie Mellon University – M.S. Entertainment Technology
Why Cortina?
I applied for the Cortina internship because I was impressed with the way Cortina creates educational content in innovative ways. Through the use of storytelling and new technologies, they enhance the learning process and create immersive experiences that are both educational and entertaining.
What do you want to learn?
I would like to learn more about writing for interactive experiences.
---
Sonya G. Rosen – Production Intern
Skidmore College (2017) – B.S. Theater Directing, Minor – Anthropology
What do you want to learn?
I hope to learn new ways of telling stories that bind us together as humans. Whether those stories are told through traditional film, interactive media, or the conversations Cortina's work sparks in its patrons.
---
Interactive Team (Design & Programming)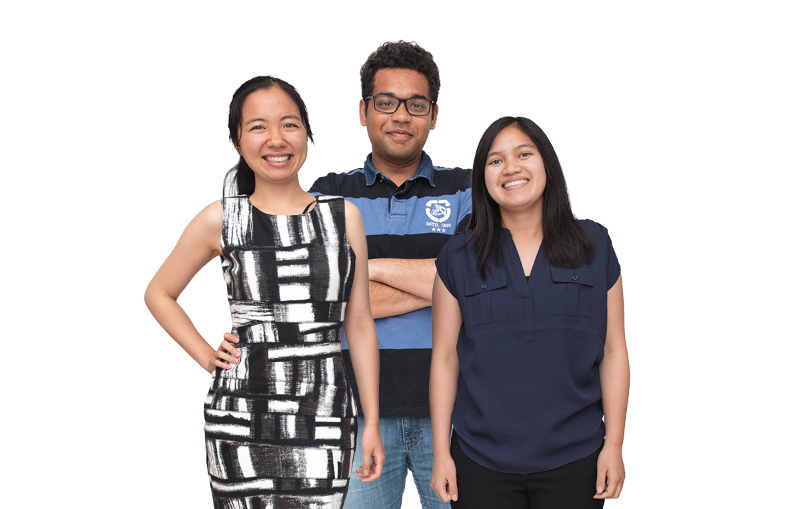 The Interactive Team is the behind-the-scenes powerhouse of Cortina Productions that helps to bring to life our client's interactive experiences through the design and programming process.
---
River Liu  – Programming Intern
Carnegie Mellon University – M.S. Entertainment Technology, B.E. Electronic Engineering, M.A. History
Why Cortina?
I like museums in general, especially art galleries and local history museums. I am also interested in designing interactives, and I was impressed with Cortina's past projects.
What do you want to learn?
I would like to continue to learn about the full circle of programming and software development. In addition, I'm excited to learn more about parallel programming as I collaborate with my colleagues.
---
Sunil Nayak – Programming Intern
Carnegie Mellon University – M.S. Entertainment Technology
Why Cortina?
I'd heard about Cortina on and off over the course of my first year in grad school – they even had a presentation at CMU which I missed, unfortunately. It was their SXSW exhibits (which I heard about from a friend) that really blew my mind and piqued my interest. The fact that they dealt with really cool projects with AR and VR in a museum space really intrigued me. More importantly, being a programmer, I was very interested to know what sort of programming principles were involved behind work like this – exhibits that had to be maintained and updated as necessary and as robust and bug-free as possible.  
What do you want to learn?
I want to learn how to write production level code that is bug-free to a large extent. I also wish to learn how a company like Cortina functions, and also how designers and producers influence projects.
---
Abby Golfo – Interactive Design Intern
Georgia Tech – M.S. Digital Media
Why Cortina?
Cortina's focus on multimedia experiences really appealed to me. I am passionate about storytelling and social justice, specifically through film and design. I was really impressed by Cortina's process and design for sharing a range of stories from all over the world—important stories, fun stories, challenging stories, informative stories. Since I enjoy blending my interests in journalism, media, and social justice together through documentary filmmaking and UX design, Cortina seemed like a great environment to be in and to learn from.
What would you like to learn?
At Cortina, I want to develop my graphic design and UX research/design skills. I am very interested in interactives and emerging technologies that bring new dimensions to stories, like AR, VR, and mixed-reality. These technologies bring with them certain affordances and approaches. I think this is a great place to learn about how people interact with interfaces, technology, and information. I am also excited to learn from and collaborate with different people and departments to see the process from all different stages.
---
Film Team (Editing & Animation)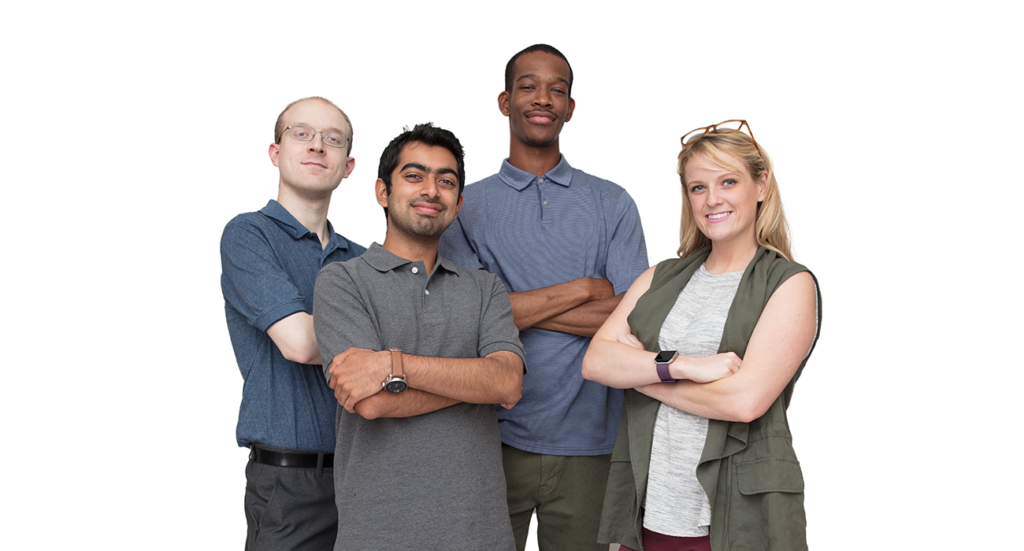 ---
Tom Kavanagh – Editing Intern
George Mason University – B.A. Film and Video Studies
Why Cortina?
I was job hunting in the beginning of 2017 and found that Cortina was hiring for their internship program.  Once I discovered all that they did and what I would be learning, I was excited.  I have been told that I have a good eye, and I have applied that skill to video editing during my college career. Fortunately, I noticed Cortina's video editing internship listing and I couldn't pass it down. Not only would this give me more experience in my field of study, but I could learn more about museum exhibits and interactives. I had no idea that Cortina worked on the Nazi Propaganda exhibit at the United States Holocaust Memorial. I remember being enamored by the level of detail and craftsmanship during my visit years ago.
What would you like to learn?
I think there's always room to learn, especially in such a specific industry. If anything, I'd like to try learning about animation more– I could use more experience in that department.
---
Abhishek Ravi – Animation and Programming Intern
Carnegie Mellon University (2017) – M.S. Entertainment Technology
Why Cortina?
Cortina has made a lot of visits to Carnegie Mellon in the past so I have always been familiar with their work. The range of audio-visual and multimedia experiences was impressive, and I felt like working there would allow me to expand on my particular skill sets while allowing me to branch out to other departments as well.
What do you want to learn?
I'm very excited to refine my skills in the 3D pipeline, especially in the realm of control rigging and animation – both are new to me. My forte lies in compositing and editing film, something I definitely would like to work on during my time here.
---
Matthew Alexander – Design and Editing Intern
North Carolina A&T State University (2017) – B.S. Graphic Communications Systems

Why Cortina?
I had heard of Cortina Productions a few times, but never really knew much about the company. It wasn't until a family member told me more about Cortina that I began to gain interest. Cortina's educational yet entertaining approach to museum exhibits pretty much sealed the deal for me – I could tell this would be an ideal learning environment in which to develop my skills.
What do you want to learn?
I would like to learn how to design for interactive displays and experiences, UI and UX design, conduct video editing and animation, wireframe techniques and processes, gain a basic understanding of programming for interactive display and to learn what it takes to take a project from the brainstorming stage all the way to a final product.
---
Jacy Richardson – Animation and Editing Intern
East Tennessee State University – M.S. Technology: Entrepreneurial Leadership
Why Cortina?
I was working at a museum while I was internship hunting and I came across Cortina's internship opportunity. After looking at Cortina's past work, it felt like the perfect fit for me. I have been involved in video and animation, and to have the opportunity to do both in an internship felt too good to be true. I have always enjoyed going to museums and was excited to learn that I could contribute to the exhibits.  
What do you want to learn?
I am excited to learn more about visual effects and how it can be used in an interactive space. Having various mentors at Cortina will help me push my skills in animation and editing while also developing my understanding of the editing pipeline.
---
Business Team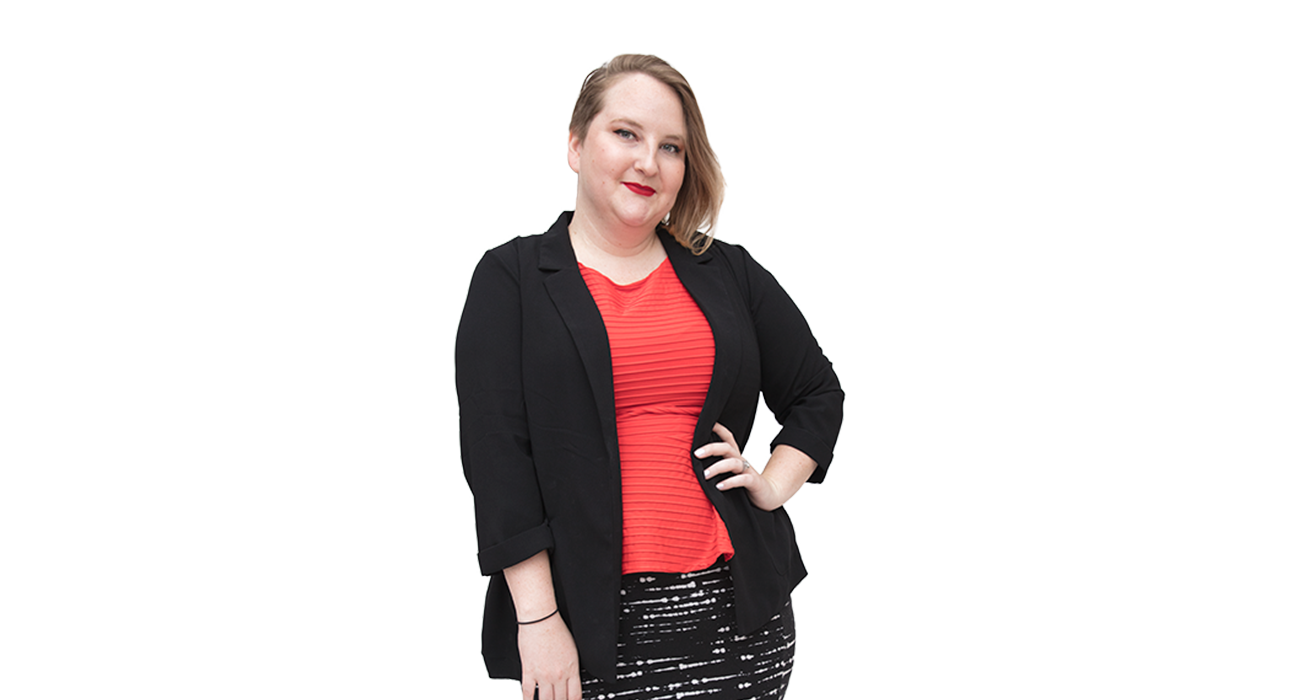 The Business Team keeps Cortina running like a well-oiled machine. From filing to social media management, the Business Team stays apprised of all things Cortina.
Corrie Jolly – Communications Intern
Columbia College (2016) – B.A. Leadership and Professional Communication
Why Cortina?
I was highly impressed with Cortina's client roster and past projects. I knew it would be a fantastic opportunity to watch projects develop, and I was right! My time here has been an eye-opening experience in so many ways.
What do you want to learn?
I've always meant to teach myself the ins-and-outs of Photoshop, but it's difficult (and expensive) to access the Adobe suite if you aren't a graphic design major. Fortunately, I've already gained experience in InDesign here at Cortina, and Photoshop is next on the list!