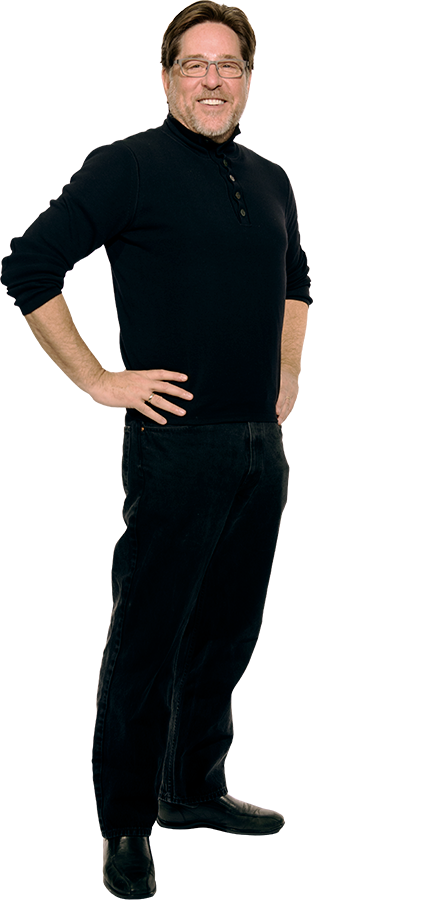 Joseph Cortina
Founder / Creative Director
Joseph is a founding partner of Cortina Productions and provides media experience design, visual creative direction, senior level artistic direction, and presentation services to our clients' public and private stakeholders. With nearly 40 years of experience and five National EMMY Awards, Joseph has established himself as a true industry pioneer. He has experience in almost every aspect of production, from directing, producing and editing, to graphics and animation. Cortina excels in the media industry with an innate sense of how to bring his client's visions to life.
Throughout his career, Joseph Cortina has pushed the envelope of technology to tell stories. He is the guiding creative force of Cortina Productions, using his award-winning experience as a television director to produce films and interactive experiences in a way that educates and entertains. Prior to his work developing films and interactive exhibits, Joseph directed television programming in positions ranging from coordinating director of the 25th Olympiad in Barcelona for NBC Sports to director of Meet the Press. Highly sought after for his desire and ability to deliver unique entertainment for each venue, Cortina has proven creative museum projects can be blended with the latest technology to create truly inspirational and fun experiences for audiences of all ages.
In 2018, Joseph was inducted into the Virginia Communications Hall of Fame, which recognizes media professionals who have made outstanding long-term contributions in the field of communications. Cortina is also an exhibiting painter and media artist. He graduated from Virginia Commonwealth University School of Arts in Richmond, VA, with a Bachelor of Fine Arts, Painting and Printmaking.