The International Tennis Hall of Fame reopened to the public on May 20th after an extensive renovation of the exhibit galleries. Cortina Productions created several new interactive exhibits for the refurbished museum.
The new interactive exhibits highlight the latest class of inductees into the Hall of Fame and showcase great moments from the ATP, WTA, and Grand Slam tournaments. Additionally visitors can explore history and facts about the sport and its famous players through a 4K 85" interactive touch table that allows them to explore independently or test their knowledge against the computer or another visitor in a game of tennis trivia. The table also allows the hall staff to design their own curriculum and present lessons in a guided Educator Mode.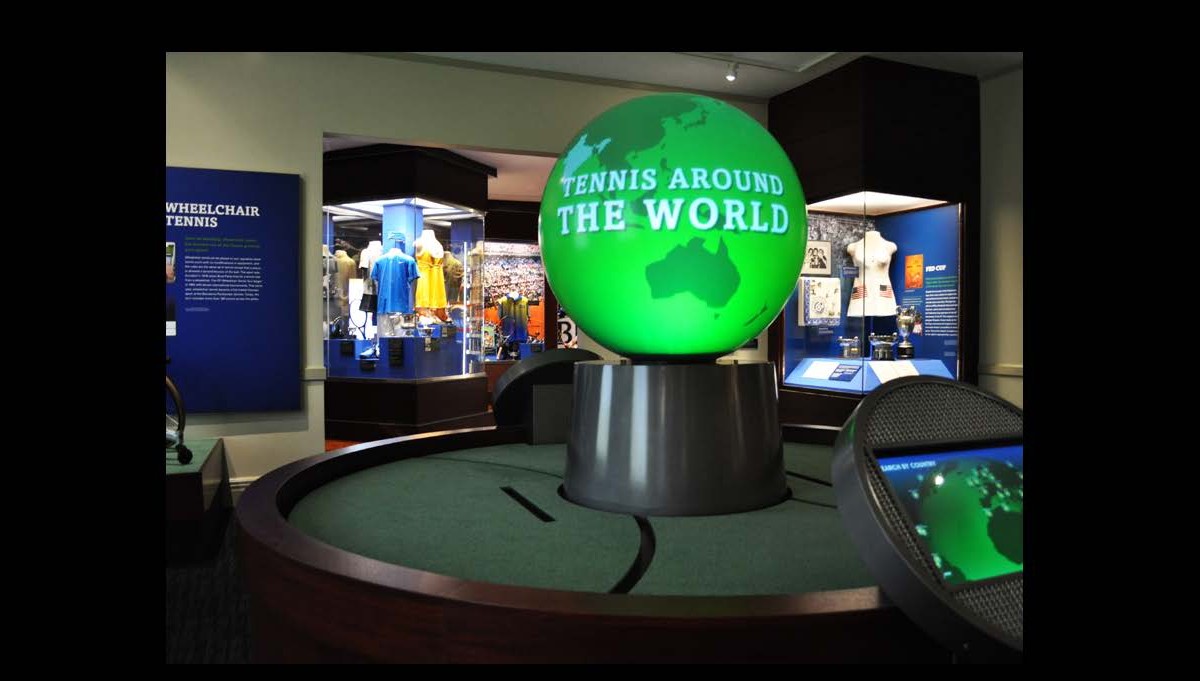 The signature experience of the hall is the new Roger Federer hologram.  This exciting exhibit puts the visitor in the room with the greatest pro tennis player of all time as he provides insight into his own career and personal anecdotes about the sport he loves. A hologram projector system is used to create the illusion that Federer is physically present in the space.
The new exhibits bring a cutting edge visitor experience to this historic venue, complimenting the beauty of the building and its grounds and highlighting the extensive collection of artifacts, artwork, and history within its walls.
PARTNERS
Museum Planning & Exhibit Design by Healy Kohler
AV Hardware Systems & Exhibit Fabrication by 1220 Exhibits
Lighting Design by Luce Group