After a $6.5 million renovation, the North Carolina Aquarium on Roanoke Island reopened on August 10, 2016. The renovated exhibits offer aquarium visitors a more interactive experience. These additions include 14 media pieces designed and produced by Cortina Productions in partnership with Cambridge Seven Associates. A few crowd favorites include an augmented reality exhibit that places visitors virtually with sea turtles, sharks and lost colony characters;  an immersive 150° film called Turret Theater about the Battle of Hampton Roads and how the USS Monitor became the first NOAA Marine Sanctuary; and a floor projection where visitors can walk on water, identify Gulf Stream animals, and splash around in the projected water.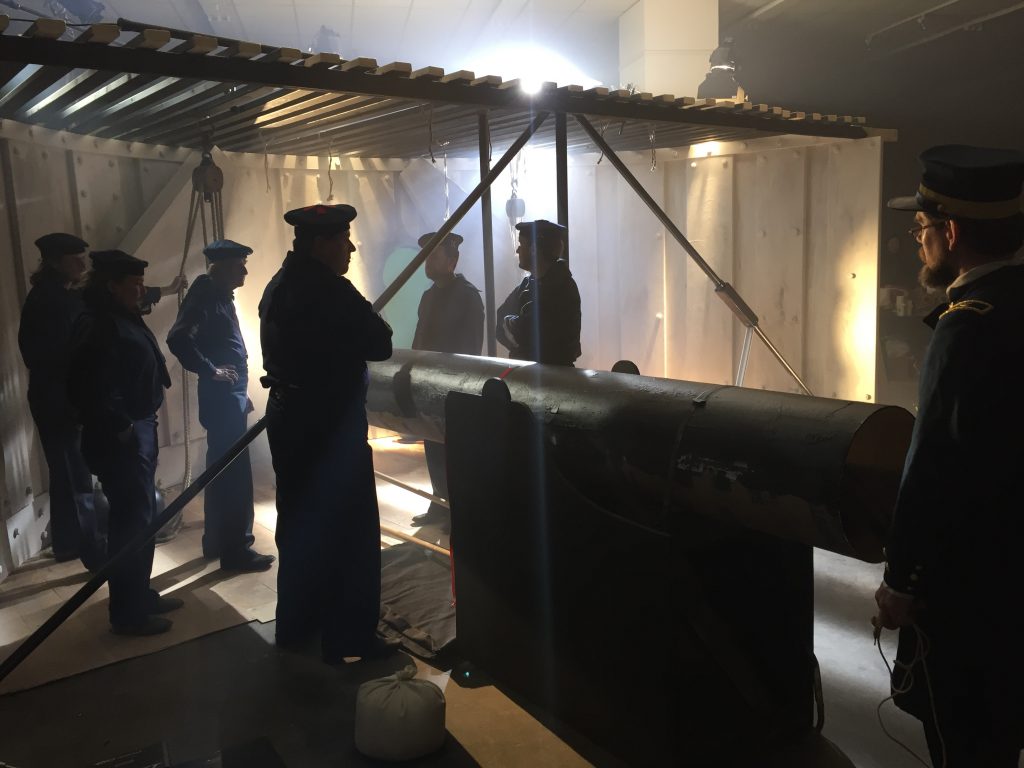 At the formal ribbon cutting Governor Pat McCrory spoke to the importance of the opening in connection to the state's goal to enhance North Carolina's quality of life. "This beautiful aquarium is one of the region's top tourist draws," said Governor McCrory. "And these improvements will help support the growing number of visitors flocking to our state's natural and cultural attractions."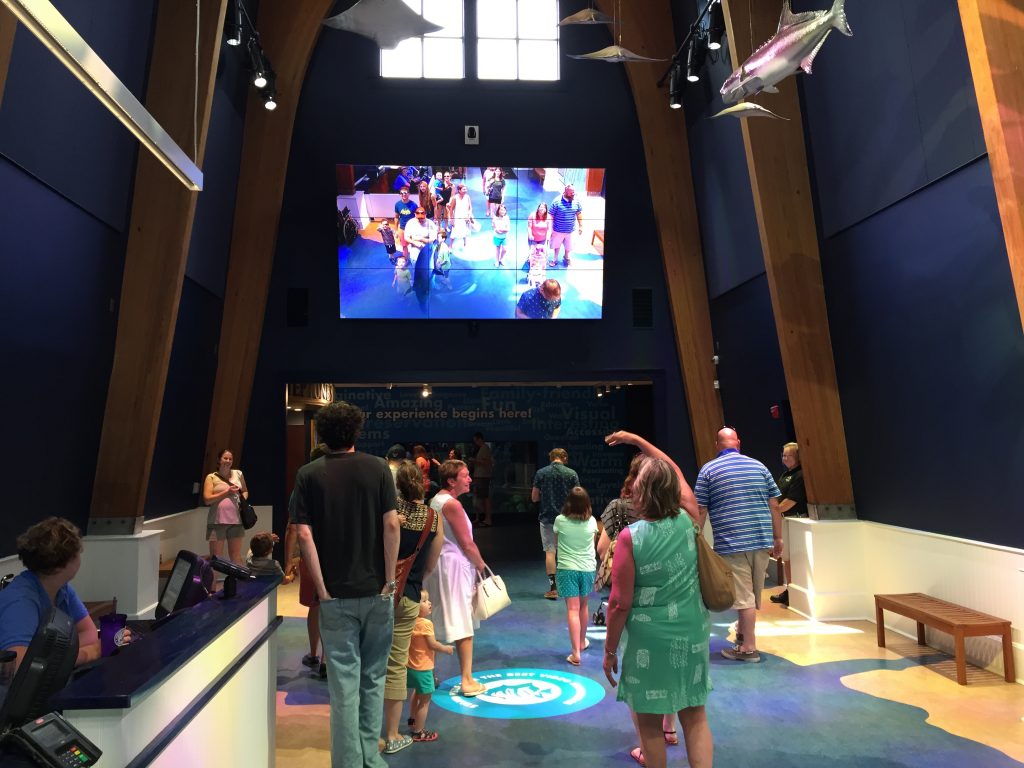 Next time you are on the coast, do not forget to check out the North Carolina Aquarium on Roanoke Island.
MORE IN THE NEWS
Gov. McCory Celebrates Completion of Aquarium Renovation – Sam Walker, The Outer Banks Voice
Local Leaders Celebrate Renovated NC Aquarium on Roanoke Island – Kevin Green, WAVY-TV
North Carolina Aquarium Completes $6.5 million Renovations – Melissa Stephenson, WTKR NEWS 3
Governor McCrory Celebrates Reopening of Aquarium – Press Release, Governor Pat McCrory Website