Each intern at Cortina Productions arrives with their own set of creative ambitions and career experience. Cortina Productions offers them an opportunity to explore the process of media design and production, while understanding the role of multimedia experiences in museums. As part of the internship program, interns work as a team to create their own interactive and film from design through production.
Please welcome the rest of Cortina Productions' 2016 interns.
---
Rachael Marr – Design 
Rachael Marr joins us from the University of Maryland – College Park where she is currently pursuing her masters in Human-Computer interaction. She aspires to work in UX design—a design process focusing on user satisfaction—making technology more intuitive for users. While at Cortina, she wants to learn more about the UX design process while working in a fast paced environment. She's excited to develop a more concrete understanding of the components of UX design.
---
Molly Murphy – Production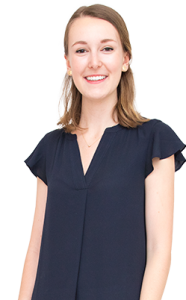 Molly Murphy is from Middleburg, Virginia, and plans to study education with either media or American studies at the University of Virginia. She came to Cortina because she is interested in the intersection of media and education and was intrigued by Cortina's creative environment. Her desire is to either teach someday or go into a media/production field involving music.
---
Atit Kothari – Programming 
Atit Kothari is a graduate of Carnegie Mellon University's Entertainment Technology Center. He professionally writes code for building products with entertainment value and produces digital media content for fun. He wants to leverage his programming skills to build something that people can enjoy. Moving forward, Atit would like to keep developing cutting edge technology. He sees himself working with Virtual Reality and Augmented Reality in the near future.
---
Edna Otuomagie – Business Development
Edna Otuomagie is a college senior pursuing a Bachelor of Arts in Visual and Dramatic Arts from Rice University. She came to Cortina through connections in the Themed Entertainment Association. While at Cortina, she hopes to experience and begin to grasp the business side of the media production world. Edna's desire is to make a career as a producer and exhibit designer in the themed entertainment industry by combining media arts, cultural heritage research, and social impact design.
---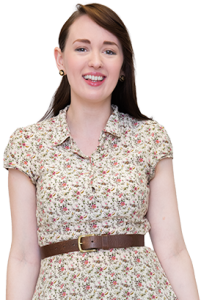 Eileen Waggoner – Production
In 2015, Eileen Waggoner graduated from Shepherd University with a Bachelor of Arts in English Literature and a Minor in Drama/Theatre. After working in Scotland and England as a stage actress, she returned to the US and began working at Cortina Productions, archiving the basement research collections. Soon after, she officially started as a production intern. While at Cortina, Eileen's aim is to discover the inner-workings of film and media production. Because Eileen preeminently views herself as a storyteller, she is looking to join the museum and film industries. Along with her passions for social activism and progress, Eileen plans to utilize her skills in research, writing, and performance during her career.